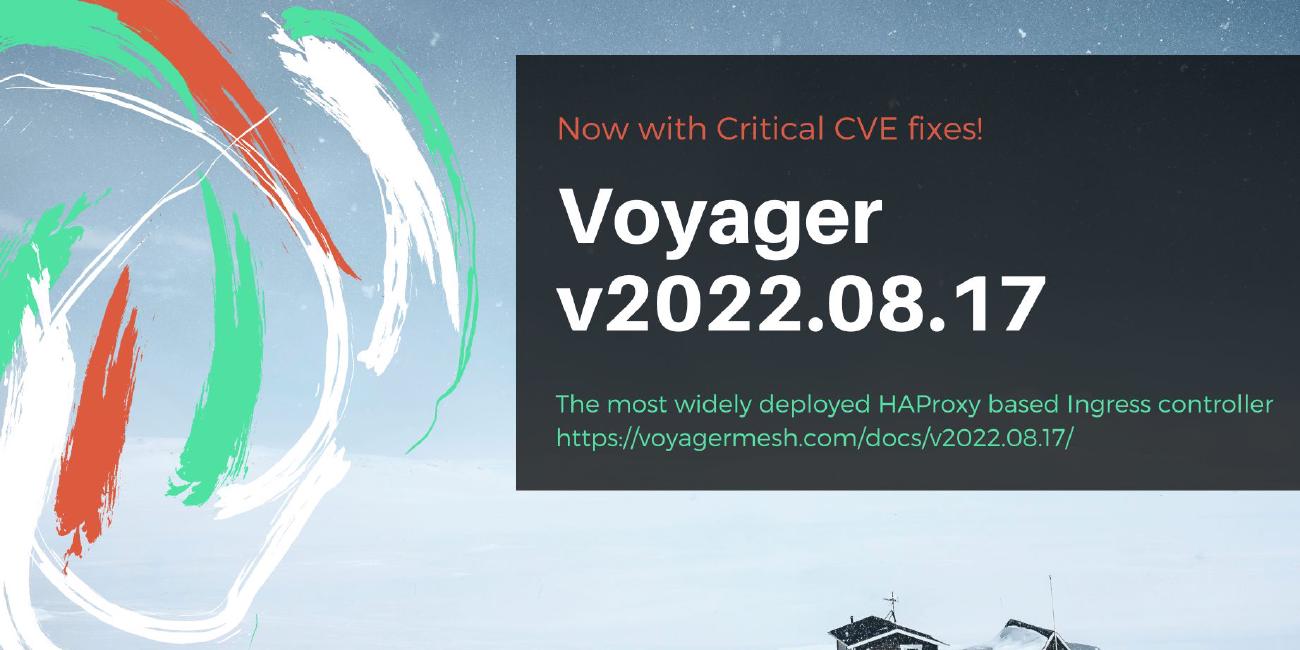 We are pleased to announce the release of Voyager v2022.08.17. In this release, we have released operator and HAProxy images to fix a number of CVEs. The detailed commit by commit changelog can be found here .
CVE Fixes
We have updated the docker images in this release to address the following CVEs:
CVE-2022-1996
CVE-2022-37434
CVE-2021-33194
CVE-2021-44716
CVE-2021-38561
CVE-2022-28948
CVE-2022-2097
CVE-2021-20329
CVE-2021-31525
CVE-2022-29526
GHSA-r489-9g5r-8q2h
GHSA-f6mq-5m25-4r72
GHSA-hp87-p4gw-j4gq
HAProxy Version
We have updated HAProxy images to the following version:
appscode/haproxy:2.6.2-alpine
appscode/haproxy:2.5.8-alpine
Support for Kubernetes 1.25
In this release we have updated Kubernetes client library dependencies to 1.25.
What Next?
Please try the latest release and give us your valuable feedback.
If you want to install Voyager, please follow the installation instruction from here .

If you want to upgrade Voyager from a previous version, please follow the upgrade instruction from here .
Support
To speak with us, please leave a message on our website .
To join public discussions with the Voyager community, join us in the AppsCode Slack team channel #general. To sign up, use our Slack inviter .
To receive product announcements, follow us on Twitter .
If you have found a bug with Voyager or want to request for new features, please file an issue .
---
TAGS