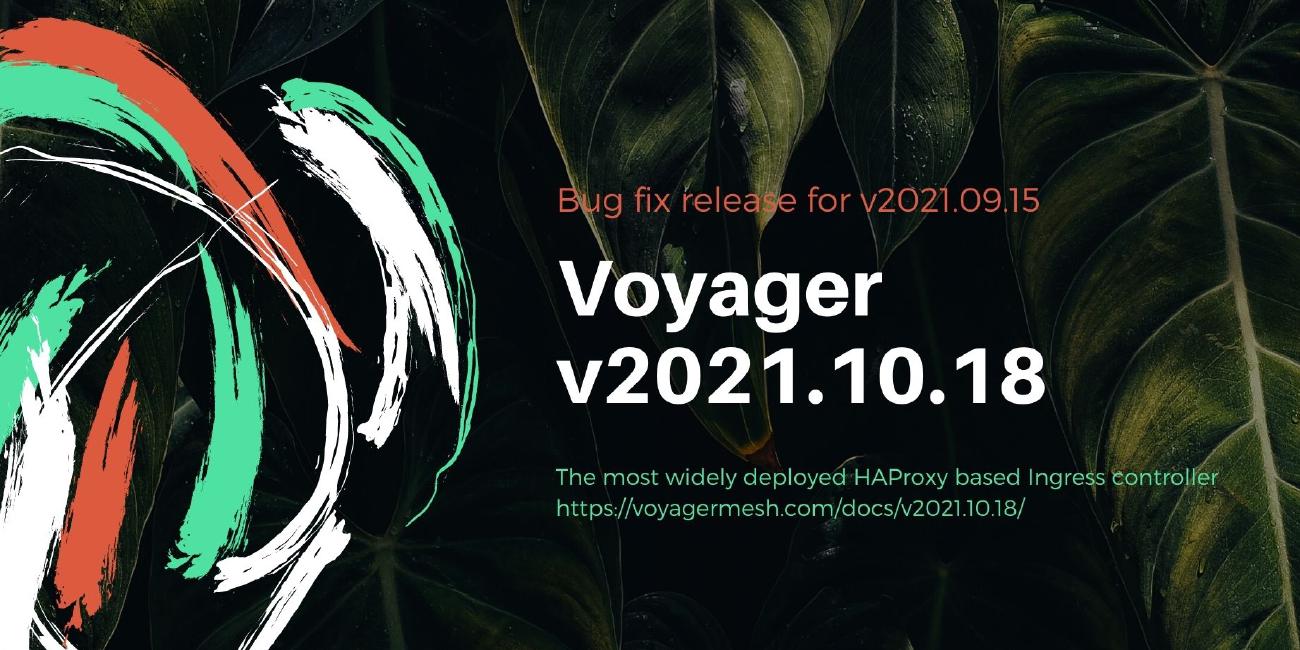 We are pleased to announce the release of Voyager v2021.10.18. This release is a patch release for v2021.09.15. The post highlights the import bug fixes in this release. The detailed commit by commit changelog can be found here .
Voyager v1/v1beta1 Ingress api conversion
In this release, we have fixed a panic that would occur when converting v1beta1 Ingress with multiple tls secrets in v1 api format.
In v1 api, we have removed the deprecated headerRules and rewriteRules from v1beta1 api. In this release, the api version converter has been updated to automatically convert headerRules and rewriteRules into backendRules. You can see how these rules are converted here .
HAProxy Templates
The GO templates used to generate HAProxy 2.x configuration are now open source. You can find them here: https://github.com/voyagermesh/haproxy-templates
Separate Operator and Webhook Server Deployment
In this release, we have split the Voyager operator and webhook server into two separate deployments. This change will be applied when you helm upgrade to this release.
Deprecating Previous Voyager Releases
This is just a quick reminder that Voyager v13.0.x, v12.0.x & v11.0.x releases have been deprecated since v2021.09.15 and will become unavailable by Dec 31, 2021. So, we encourage users to upgrade to the latest version of Voyager.
What Next?
Please try the latest release and give us your valuable feedback.
If you want to install Voyager, please follow the installation instruction from here .

If you want to upgrade Voyager from a previous version, please follow the upgrade instruction from here .
Support
To speak with us, please leave a message on our website .
To join public discussions with the Voyager community, join us in the AppsCode Slack team channel #general. To sign up, use our Slack inviter .
To receive product announcements, follow us on Twitter .
If you have found a bug with Voyager or want to request for new features, please file an issue .
---
TAGS