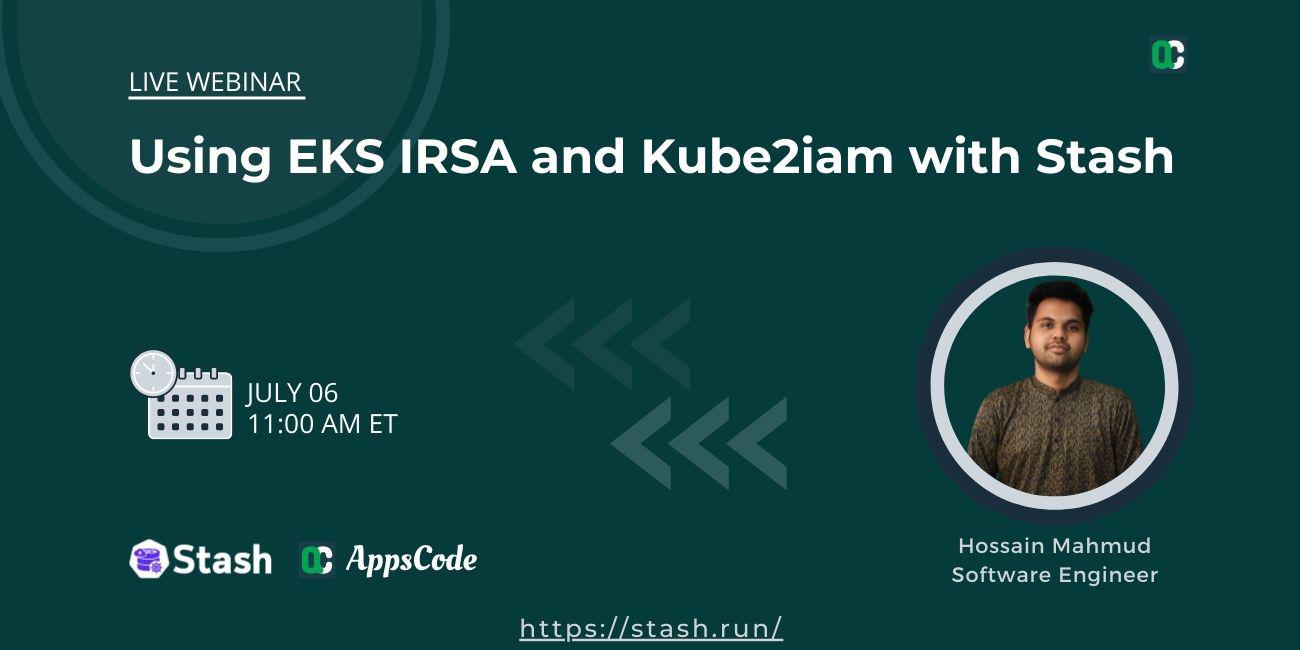 Summary
On July 6, 2022, Appscode held a webinar on Using EKS IRSA and Kube2iam with Stash. Key contents of the webinar are:
Setup IRSA
Backup and Restore a database using IRSA
Setup Kub2iam
Backup and Restore a database using Kub2iam
Q & A Session
Description of the Webinar
Initially, they demonstrated the IAM roles for service accounts (IRSA) setup on EKS and deployed a MariaDB instance to show the credential-less backup and recovery using IRSA. Later, they demonstrated the Kub2iam setup on EKS and showed another backup and recovery using Kub2iam.
Take a deep dive into the full webinar below:
What Next?
Please try the latest release and give us your valuable feedback.
If you want to install Stash in a clean cluster, please follow the installation instruction from here .
If you want to upgrade Stash from a previous version, please follow the upgrade instruction from here .
Support
To speak with us, please leave a message on our website .
To join public discussions with the Stash community, join us in the AppsCode Slack team channel #stash. To sign up, use our Slack inviter .
To receive product announcements, follow us on Twitter .
If you have found a bug with Stash or want to request new features, please file an issue .
---
TAGS