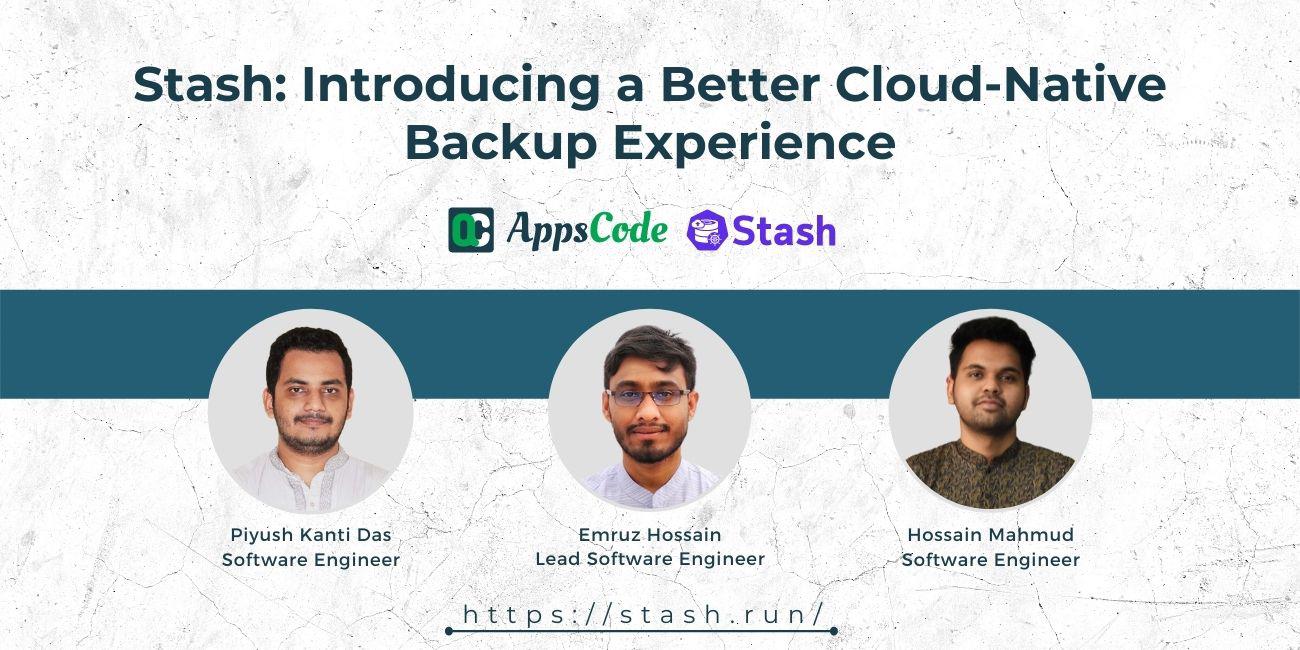 Summary
On March 9, 2022, Appscode held a webinar on Stash: Introducing a Better Cloud-Native Backup Experience. Key contents of the webinars are:
Cross-namespaced Backup and Recovery
Stash Kubectl Plugin

Triggering instant backup
Pause, Resume backup
Download snapshot locally
Debugging helper

Sending Backup notification to Slack
Q & A Session
Description of the Webinar
Initially, they gave an overview of Stash. They discussed the features, supported applications, and supported platforms by Stash. Later, they introduced the new cross-namespaced backup and recovery support. They deployed a MySQL instance to show the cross-namespaced backup and recovery. They discussed how the usagePolicy section in the Repository can be used to restrict its usage from different namespaces. After that, they introduced the enhanced Stash CLI and showed its usage. Finally, they introduced another new feature of sending backup notifications to Slack. They discussed how to configure a Slack incoming webhook with Stash and showed a demo for failed and successful backup and restore notifications to Slack.
Take a deep dive into the full webinar below:
What Next?
Please try the latest release and give us your valuable feedback.
If you want to install Stash in a clean cluster, please follow the installation instruction from here .
If you want to upgrade Stash from a previous version, please follow the upgrade instruction from here .
Support
To speak with us, please leave a message on our website .
To join public discussions with the Stash community, join us in the AppsCode Slack team channel #stash. To sign up, use our Slack inviter .
To receive product announcements, follow us on Twitter .
If you have found a bug with Stash or want to request new features, please file an issue .
---
TAGS