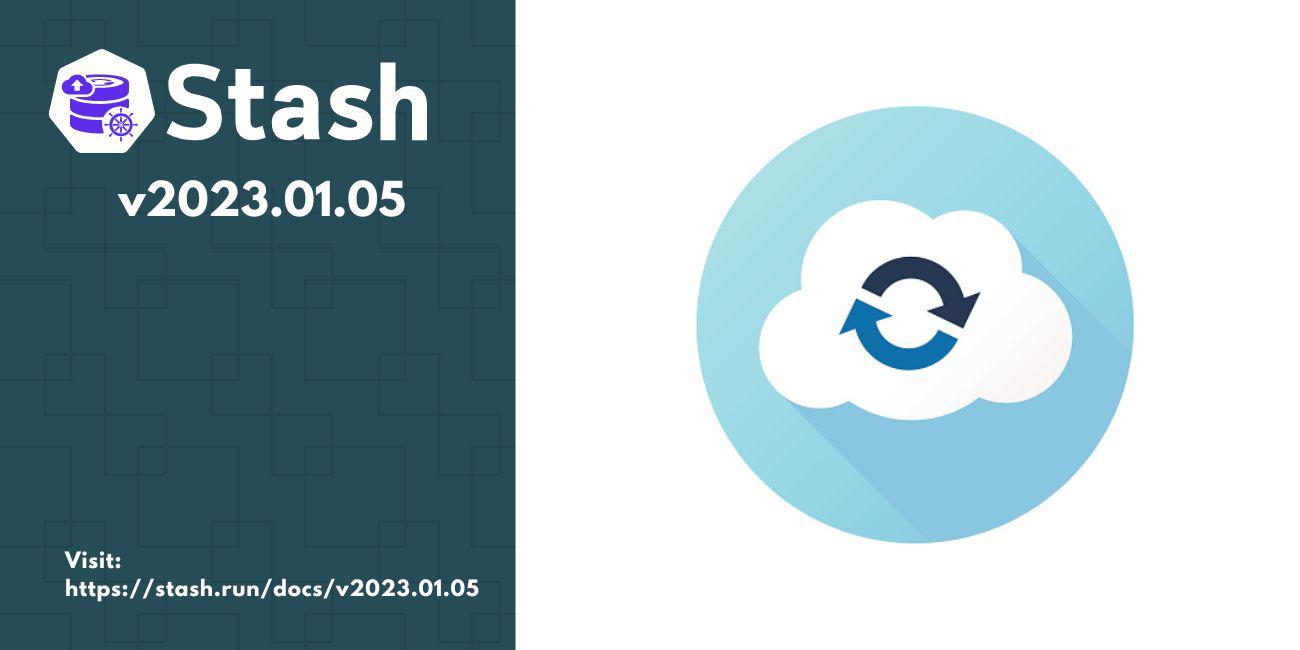 We are announcing Stash v2023.01.05 which includes a bug fix and few improvements. You can find the complete changelog here . In this post, we are going to highlight the changes.
Bug Fixes
Fixed a bug for which the temporary volume created by Stash was not updating correctly (#1498 ).
Improvments
We have added stash prefix to the temporary volume to prevent overwriting to existing volume with the name tmp-dir (#196 ). We have also added this prefix to the cache directory.

We have added stash prefix in the output directory for addons to match with the mount path of the temporary volume (#289 ).
What Next?
Please try the latest release and give us your valuable feedback.
If you want to install Stash in a clean cluster, please follow the installation instruction from here .
If you want to upgrade Stash from a previous version, please follow the upgrade instruction from here .
Support
To speak with us, please leave a message on our website .
To join public discussions with the Stash community, join us in the AppsCode Slack team channel #stash. To sign up, use our Slack inviter .
To receive product announcements, follow us on Twitter .
If you have found a bug with Stash or want to request new features, please file an issue .
---
TAGS